Posted by Tori Radday on Nov 21st 2017
Hello! Can you believe that the Christmas season is right around the corner? We've begun to spot holiday trees popping up for sale left and right and we can't help but to start thinking about our own Christmas trees. Getting the tree is only the first step; decorating the tree is what's really fun! However, there are so many different options and ways to decorate your holiday tree that it can almost seem overwhelming at first. Avoid that overwhelmed feeling and decorate your prettiest holiday tree yet by selecting (and sticking to!) a theme for your tree. Christmas trees with themes always tend to feel a little more cohesive and thus are often more visually appealing. Are you stuck on selecting a Christmas tree theme? Don't worry, we have you covered! Keep reading for six different theme ideas for your Christmas tree this holiday season:
A Very Coastal Christmas


Select beach-themed ornaments in relaxing coastal hues for this Christmas tree theme. Think seashell ornaments, mermaid ornaments and anything that reminds you of the seashore. Blue, green, white, cream, silver and gold colors work well for this theme. Try to incorporate pieces with naturally beachy textures as well such as a driftwood garland. As an added bonus, the pieces that you use to bring this theme to your Christmas tree can also be used in your home all year long as chic coastal decor. Our "Swimming Mermaid Holiday Ornaments," "Coastal Teal Angel Holiday Ornaments," and "Wooden Whitewashed Sand Dollar Ornaments" work wonderfully for this Christmas tree theme. You can browse through the rest of our coastal ornaments here.
Traditional Christmas Joy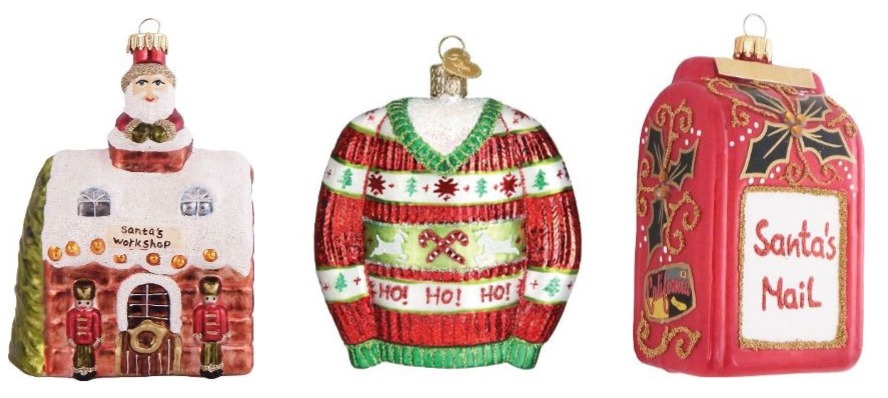 You can't go wrong with a classic Christmas theme for your holiday tree! Decorate with cheery ornaments in festive shades of red, green and gold. Think Santa ornaments, gingerbread men ornaments and any ornament that reads "ho, ho, ho!" Select ornaments adorned with glitter for an extra pop of sparkle on your Christmas tree. We love our "Santa's Workshop Holiday Ornament," "Festive Red and Green Tacky Sweater Holiday Ornament," and "Santa's Mailbox Holiday Ornament" for this holiday tree theme. Browse through the rest of our classic Christmas tree ornaments here.
Pink Flamingo Frenzy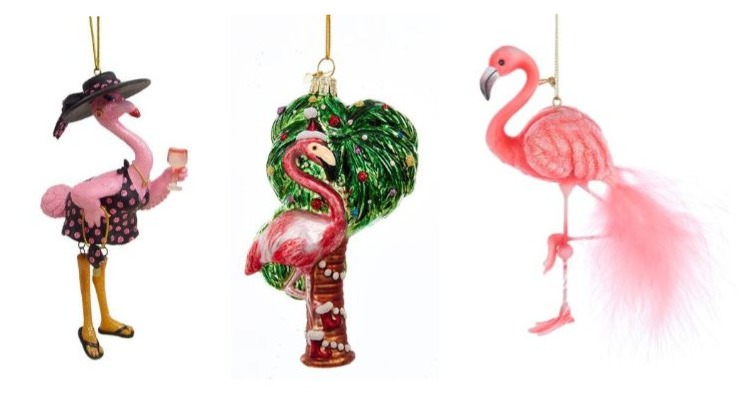 A pink flamingo theme will make any Christmas tree feel more fun. Mix simple flamingo ornaments with quirky flamingo ornaments to make an eye-catching statement on your Christmas tree. We suggest shopping our "Pink Flamingo Felisha Holiday Ornament," "Flamingo with Palm Tree Ornament" and
"Tickled Pink Flamingo Ornament" for this theme. However, we carry more pink flamingo ornaments than you could ever dream of; you can look through the rest of our pink flamingo ornaments for yourself here.
A Very Retro Christmas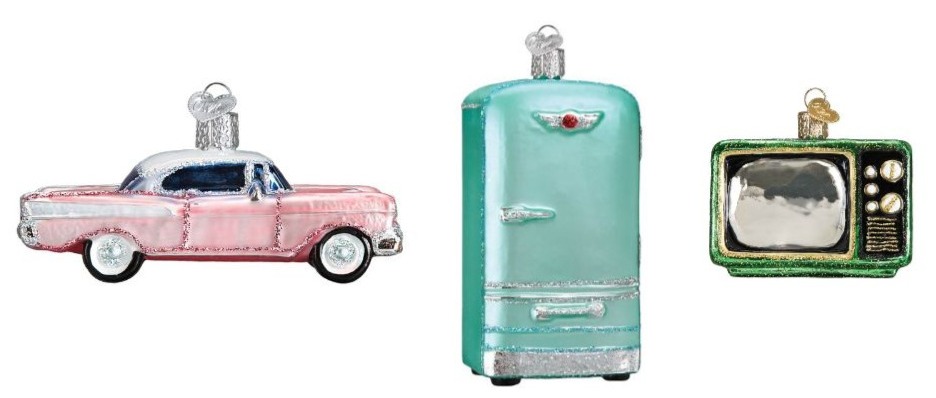 If you often find yourself reminiscing about past decades, a retro theme is perfect for your Christmas tree. Vintage-inspired ornaments will remind you of the good old times! Our "Classic Pink Car Ornament," "Teal Blue Fridge Ornament" and "Retro Look Tube TV Holiday Ornament" are wonderful for this tree idea. Want to see all of the retro ornaments that we offer? You can check them out here.
All Glitz and Glam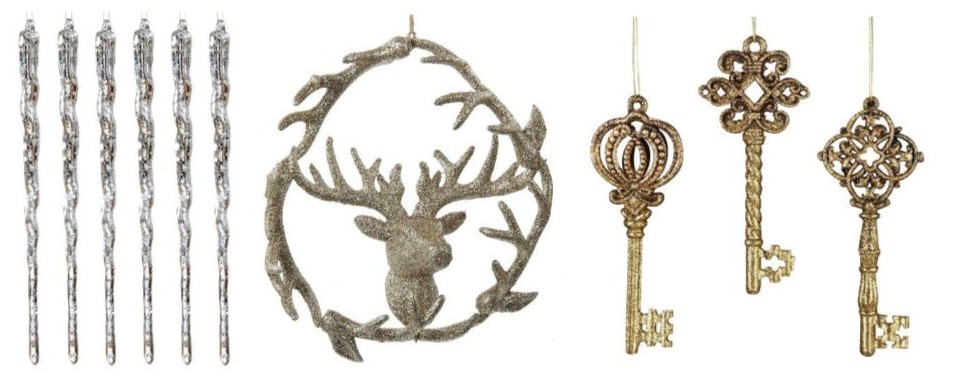 Glam things up this year on your Christmas tree with sparkling gold and silver ornaments. Look for pieces adorned with glitter, rhinestones and other jewels. The more sparkle, the merrier! Our "Shimmering Silver Icicle Ornaments," "Golden Glitter Deer Ornament" and "Ornate Key Ornaments" work perfectly for this Christmas theme. Check out the rest of our glitzy ornaments here.
A Camper's Dream

This Christmas tree theme works wonderfully for anyone who enjoys camping or owns their own RV. We suggest our "Red and White RV Ornament," "Light Up Silver Camper Ornament" and "Classic Motorhome Ornament" for this holiday tree theme. You can look through the rest of our camper ornaments for yourself here.
If you decide to try any of these themes on your own Christmas tree, we'd love to see photos! Inspire us by emailing your photos to tori@marybdecorativeart.com
Be sure to check out the rest of our holiday decor including our Christmas stockings and holiday tree skirts here.