Posted by Tori Radday on May 10th 2018
Hello! New products continue to stream in to the Mary B Decorative Art office and we've been updating our store with those new arrivals on a weekly basis- often even multiple times a week. We've been getting in a little bit of everything from decorative accessories to practical serving pieces. Our new arrivals include fun flamingo products, charming coastal arrivals, rustic lodge & farmhouse chic decor and much, much more. We've even started listing a few of our new Christmas holiday products. We truly have something for everyone! Of course, it's hard not to play favorites when new products arrive and there are a few new products that we're feeling extra excited about. Keep reading to check out those new faves: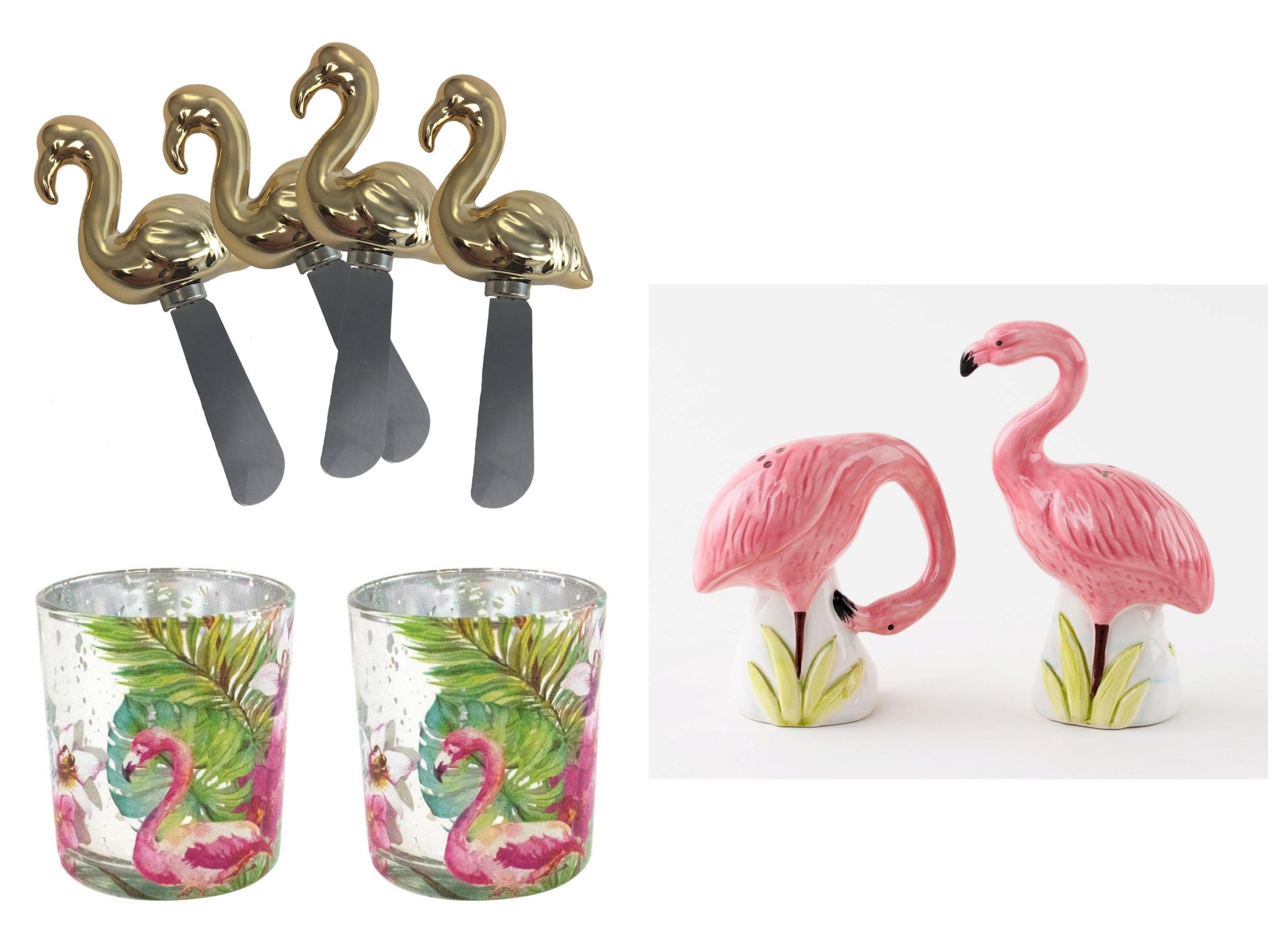 1. Golden Flamingo Shaped Spreaders Set of 4. Great for everyday use or for summertime celebrations!
2. Pretty Pink Flamingo Pair Salt and Pepper Shaker Set. You'll be reminded of warm, pleasant days spent in tropical paradise whenever you use these shakers to season your meals. And what's better than that?
3. Pink Flamingo and Palm Fronds Votive Holders Set of 2. Bring a touch of pink flamingo fun to any space in your home with this pretty set of two votive holders. Wouldn't they look great on your living room coffee table or bedroom dresser?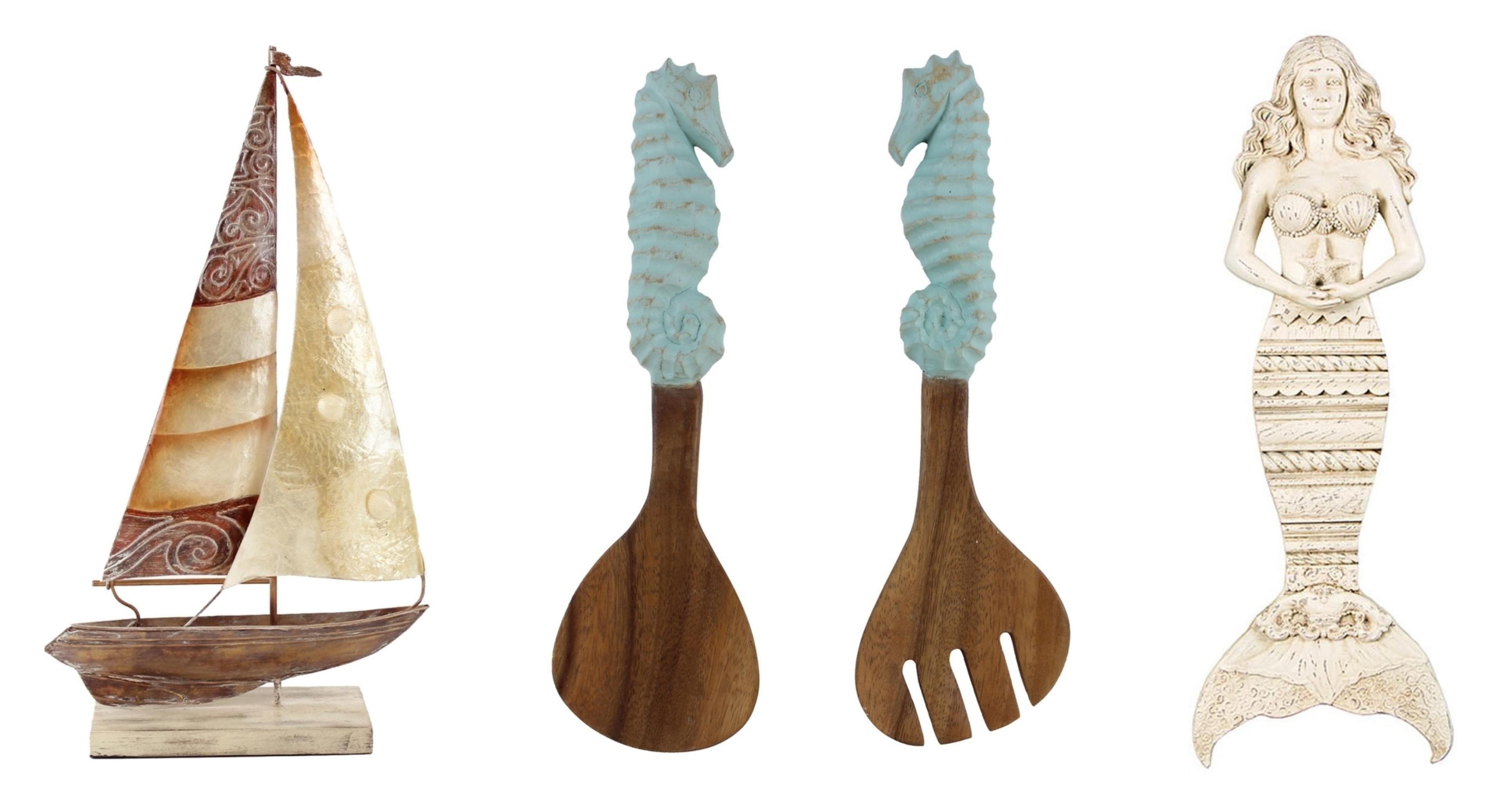 4. White and Brown Capiz Shells Sail Boat Table Figurine. The unique capiz shell texture of this sailboat figurine makes it truly special. It'll make a statement wherever you display it.
5. Seahorse Salad Servers Fork and Spoon Carved Mango Wood Set. Make serving salad fun with these seahorse salad servers. They're great for everyday use or for any summertime dinner party.
6. Textured Dimensional Mermaid Wall Figurine with Architectural Elements. Take a closer look and you'll surely appreciate the detailed, textured design of this mermaid wall decor- so cool!
Rustic Lodge & Farmhouse Chic Decor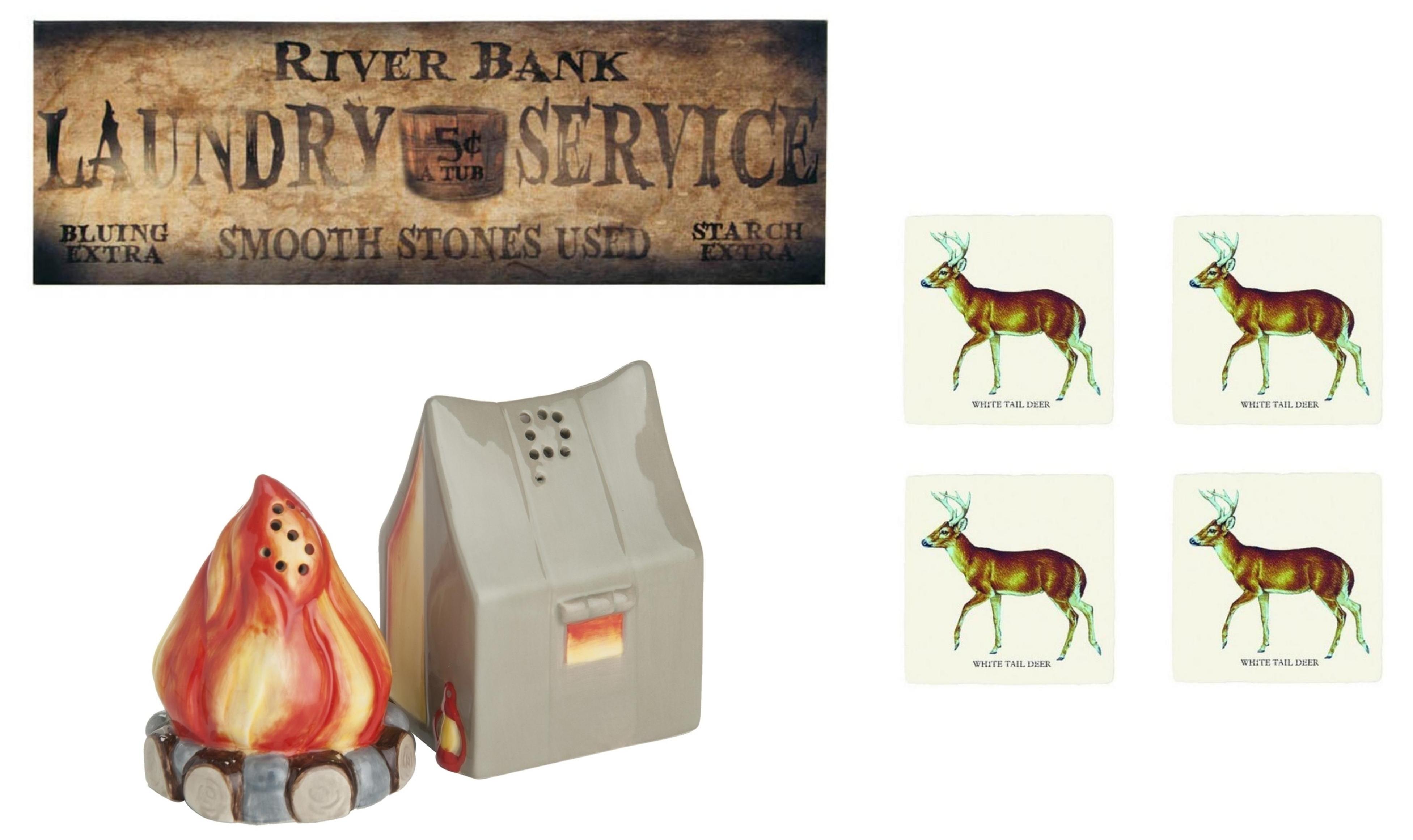 7. Riverbank Laundry Service Canvas Wall Sign. We love the vintage look of this sign- and we're sure that you will too! It's great for decorating any laundry room.
8. Camping Tent and Campfire Salt and Pepper Shaker Set. Did someone say camping? The tent and campfire design of this salt and pepper shaker set will leave you yearning to go on your own outdoor adventure.
9. White Tail Deer Absorbent Drink Coasters Set of 4. These coasters are great for protecting counter tops and surfaces in your home from pesky drink marks thanks to their absorbent cork backing- and in style too!
Do you have a favorite new product arrival? You can browse through the rest of the products that we've recently added to our store here.